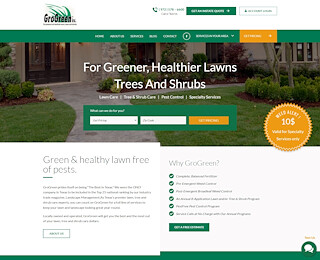 5 Plano Pest Control Tips To Keep Our Residences Safe
Keeping our Plano home safe can be a major challenge and pest control is one of the areas that we often struggle with. Plano residents who are looking to avoid massive pest control bills and stick to the normal maintenance visits would do well to read on and learn more. The following Plano pest control tips are designed to assist all concerned residents.
Making sure that all of the critters in our neighborhood steer clear is the primary objective. No one wants to deal with the shame or embarrassment that is caused by pest infestation. These pest control practices are sure to work wonders so take a moment to check them out.
1) Hunt For Cracks and Crevices
Pests love homes that are full of cracks and crevices that have yet to be sealed. There is nothing more inviting to the local pests than a home that is not properly maintained by its owner. So how do we avoid their presence and steer clear of them entirely? It starts by taking the time to take a closer look at the doors and windows of the home. Are there any areas where it seems easy for pests to get in? Of so, then they will need to be blocked as quickly as possible.
2) Inspect The Kitchen
The kitchen of the home is often the epicenter of all pest infestations. If we allow crumbs and other food related debris to gather inside of our kitchen, this is the same as placing a neon sign out front that invites all of the local pests to stop by for a free meal. The kitchen needs to be as clean as possible at all times. Wiping counters and disposing of food waste immediately is crucial to the safety of the home from a pest control standpoint.
3) Don't Allow Standing Water
Pests tend to enjoy standing water quite a bit. Homes that do not take this factor into account are often left dealing with infestations that they are ill prepared to handle. While we can always consult with the Plano pest control experts, controlling standing water is a great start. Check every nook and cranny of the property to make sure that there is no standing water for mosquitoes to breed in.
4) Proper Lawn Maintenance
Landscaping is an aspect that is often ignored but it has a strong correlation with our ability to keep pests at bay. Overgrowth in our yards will only cause pests to come flocking. All of the trees and bushes that are near the house need to be examined more closely. While no one likes to spend a significant amount of time in their yard weeding, it is a necessary evil. The same goes for raking.
5) Hire The Professionals
Waiting until a home has become infested with pests to call the professionals is not something that should ever be done. By allowing the professionals to take care of our residence, we are able to avoid the type of long term problems that beset so many other homeowners.
GroGreen
9725786600
1300 Summit Ave, Plano, TX 75074